North Orange County: A Collaborative History
A place to share the history of Southern California as it pertains to you and your family.
Building stronger community ties through our shared heritage.
Understanding the future with the lens of the past.
Creating a crowd sourced history of the local community.
Add Your Story!
Have a story, photo, or video you would like to add please add it to our collection by following the link below!
Muckenthaler Villa's Main Drive
Looking south, toward the ocean, and across the orange groves, the east side of the villa fills the right side of the photo, culminating in the two story solarium with a 270° view of the palm court, fields, and front lawn along, present day, Malvern ave.
Front Door of the Muckenthaler Villa
The historic grand entrance and upper balcony of the Muckenthaler villa in Fullerton. After entering the house though the ornate doorway visitors were greeted by the solid iron spiral staircase.
Muckenthaler Villa, Fullerton
The Mukenthaler's Italian style villa perched atop the hill overlooking what is now, Malvern & Euclid Ave.
Date Unknown.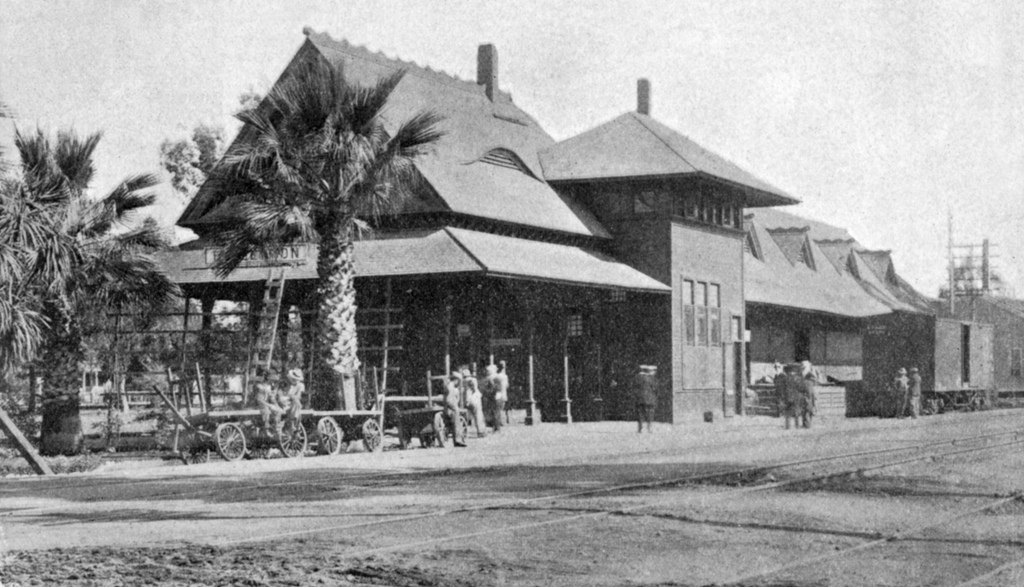 Santa Fe Depot
The original Santa Fe Depot as viewed from the south.
Date Unknown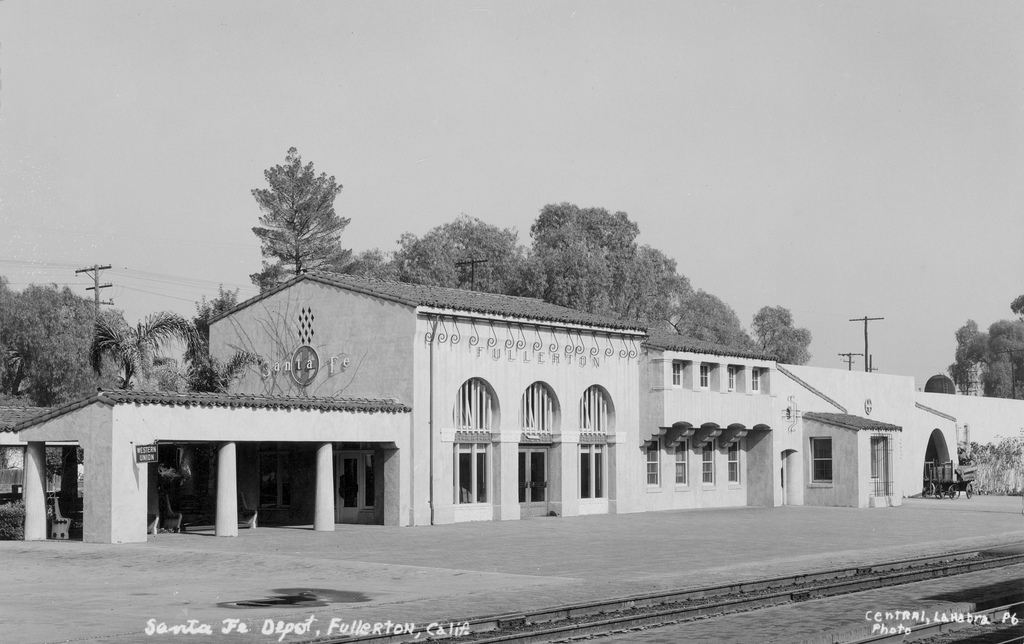 Santa Fe Depot, Fullerton
Santa Fe Depot as seen from accross the tracks from the South Bound Platform.
Date Unknown.
Santa Fe Depot
Santa Fe Depot as seen from Santa Fe St. to the north of the building. Note the railway signals in the background, over the tracks that ran along the south side of the station.
Date unknown
Santa Fe Depot, Fullerton
Santa Fe Depot as seen from the North Bound Platform. Date unknown.
In the center of the photograph is the Amtrak ticket office.
Santa Fe Depot, Fullerton
The Santa Fe Depot as seen from across the tracks on the South Bound Platform Side. Date Unknown.
Harbor Blv., Fullerton CA
Looking North toward Chapman Ave. from Commonwealth Blvd. on Harbor Blvd. in Fullerton. Circa late 1950's
Santa Fe Depot, Fullerton
Colorized photo of the original Santa Fe Depot